After a little trip down the restaurant lane around The Dubai Mall that same Friday, the choices can get really overwhelming! Good thing we did a little research before going out that night. Main thing for us is to try and find some Milk Tea around since it's been the latest trend back home. Turns out the one stall is located at Dragon Mart so that's not an option at all. Next closest thing we found was the Bubble Tea from Ping Pong Dim Sum menu I found online.
A little interesting trivia about the Ping Pong Dim Sum Restaurant, it was my Uncle O who's behind the structure of the whole place! He designed the whole thing! That's why I found it familiar the time I saw it online, he pointed it out to us when we made our first visit to the place last New Year's Eve.
We were able to dine a little later than planned because we spent a tad bit too much time strolling around. We first checked out the menu, planned on just buying the drink and maybe walk around while we sip. But when we realized we have been walking around all evening, we might as well dine and grab a bite. We were initially seated inside, in a little corner when we figured there's an open space outside, overlooking the whole patio where The Dancing Fountain is located. So we asked to be transferred. The waiter assigned to us was very accommodating, to think it's almost closing time already! Props for showing no sign of tiredness or grumpiness at all! He even said we have our Kabayan outside and she will definitely take care of us! Only problem is there's no more fountain show to watch because all the scheduled shows were over and done for the day already. Fail, we know. That's why we're definitely coming back!
This is us when we finished ordering up, still at our little corner. Meet my dates for the night, Teenie all the way from Abu Dhabi and my littlest sister Anei, my forever constant date. :)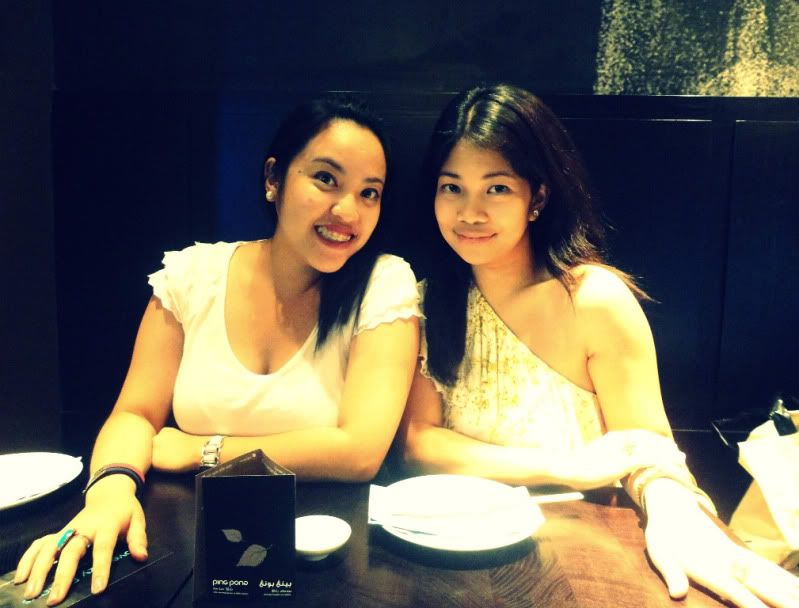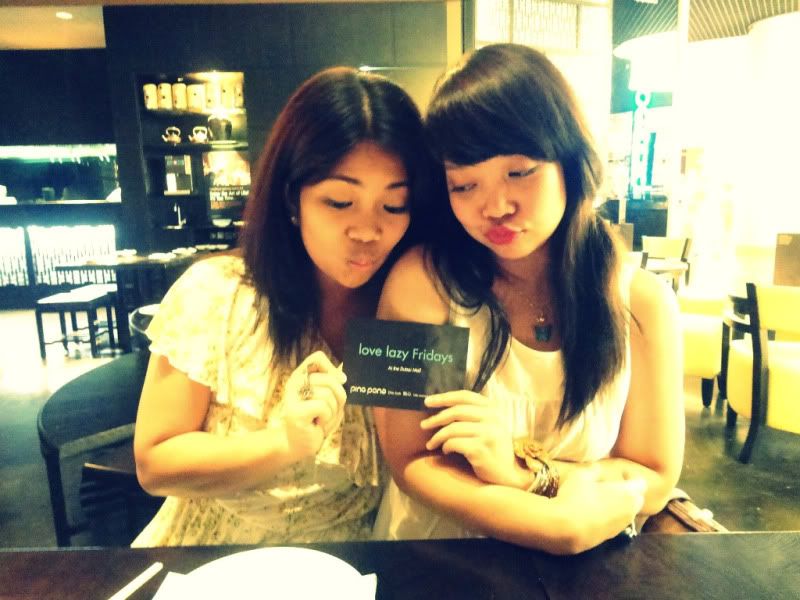 The piece of paper right there at the middle of the table is the order sheet where you'll just tick the boxes using a pencil to indicate the items you've ordered. Each dim sum item is assigned with a number too, makes ordering a less complicated.
We ordered Chicken Siu Mai (Signature Dishes), Seafood Dumpling (Steamed), Crispy Prawn Ball (Fried) and of course, the Bubble Tea! We all ended up ordering up the Strawberry and Vanilla Bubble Tea combination! I'll probably give the Kalamansi and Rose a try next time!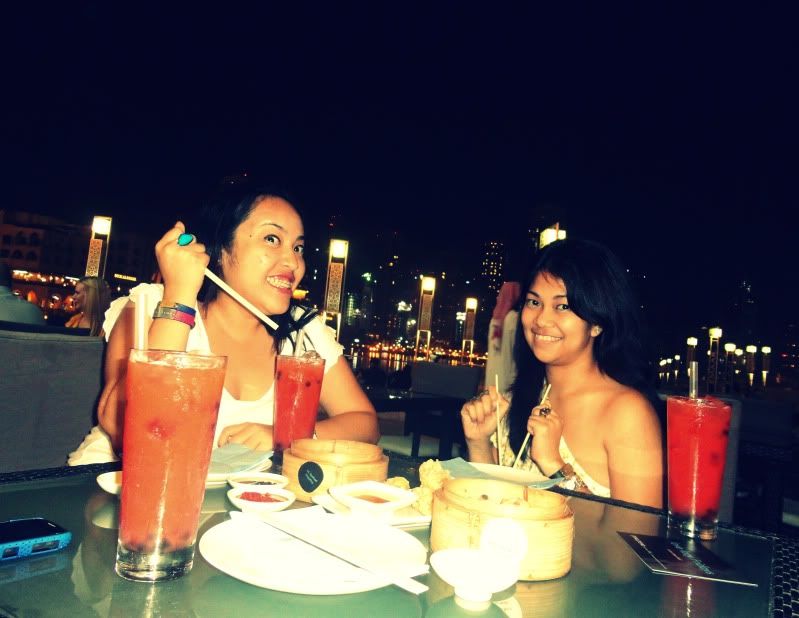 It was worth every bite! The Seafood Dumpling's got to be my fave. It's tasty and the sauce compliments the dim sum! It brings out its elements! I have yet to work on my food critique self so that's all I can give for now! ;) The bubble tea's not disappointment too! It wasn't too sweet nor bland, it was just right! We are definitely coming back to experience Love Lazy Fridays which also means unlimited dim sum! I'd love to get a taste of as many dim sum treats as possible!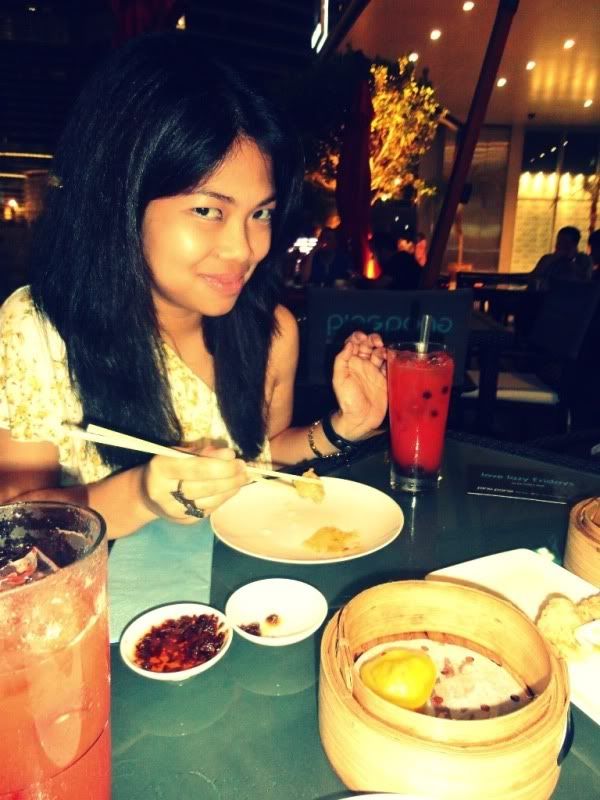 Aside from the awesome dim sum treat, you have this breathtaking scene in front of you while you dine and later on serves as a good backdrop while you take souvenir photos of the night like these!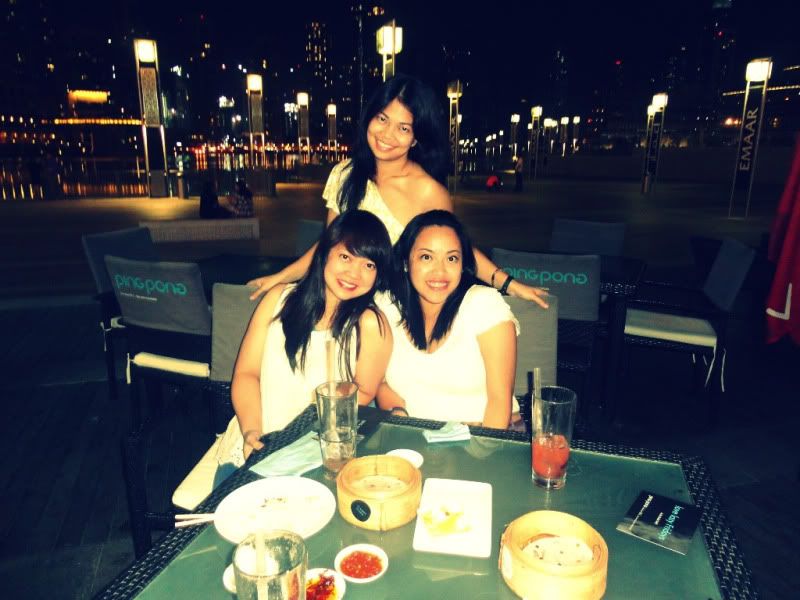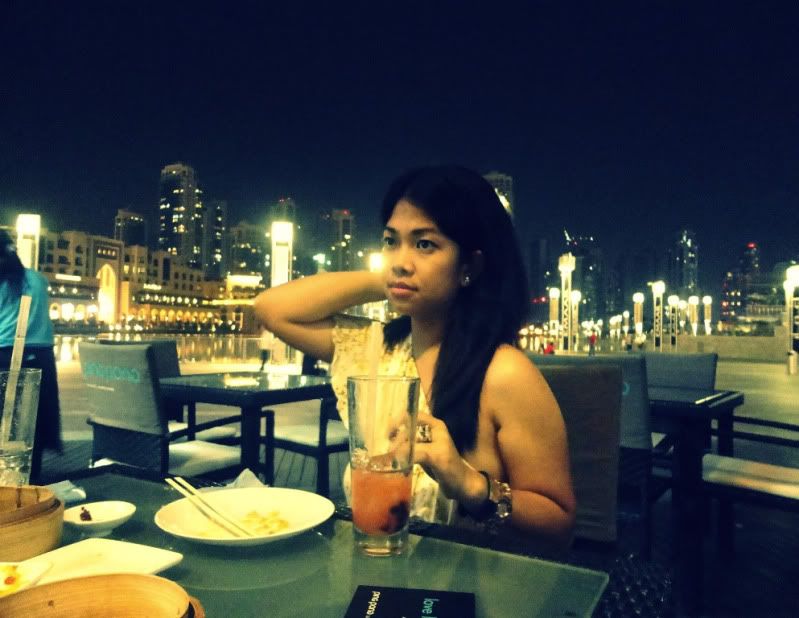 I guess it's safe to declare now that I Love Lazy Fridays! Who doesn't??!!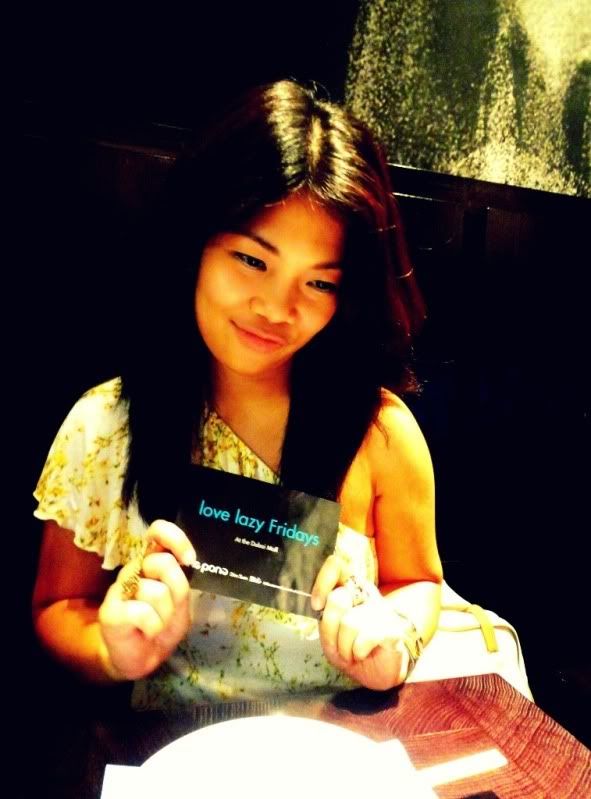 If you're looking for a dim sum treat around downtown Dubai, check out Ping Pong Restaurant and let me know about your experience if ever! ;)
Ping Pong Restaurant
Dubai Mall Food Court
Dubai P1 LG
UAE
Tel. No. +971 (0) 43399088
www.pingpongdimsum.ae