I have my whole Emirates fambam to thank for making my September 8 a very memorable one. From my salubong down to the dying seconds of the day. I never planned on going big this day but as I look back now, I'm glad I did. I have finally reached quarter-life and embraced it wholeheartedly. I have photos to prove that too so come join me reminisce!
From Jumeira Beach Residences, Teen and I went straight to downtown Dubai to have dinner and drinks with the rest of the crew at Asiana Hotel, where you can find
Lamesa Restaurant
(5F) and
Boracay Night Club
(6F). I thought it was cool to be in two places at once literally since they're just one floor apart! Idoshie picked us up at Burjuman Metro Station and then we met up with Uncle O, Auntie B and my sister Anei at the venue.
Insert embarrassing moments here. When going out on Thursday nights especially in Dubai, brace yourself for a huge crowd you'll encounter. Like this particular time, we had to fall in line before we can get in because we hit the "rush hour" and everybody seems to be headed the same way we were. Plus we didn't know there's a "No ID , No Entry" policy so that just slows down the pace more. When I was about to pull out my ID card, everything went toppling down with it. I had to pick them papers, bills, coins, etc. from the floor. The horror!!! But I just laughed my clumsiness off. What's new.
There were only 2 elevators available so we had to wait for a couple of more minutes for our turn. We headed to Lamesa Restaurant located at the 5th floor first.
Lamesa Filipino Restaurant offers buffet meals until 10P and ala carte menu of Filipino cuisine. We ordered the good ole' Crispy Pata and Sizzling Sisig with Marinated Chicken BBQ on the side. Each serving is enough for a group of six save for the chicken bbq. It wasn't written on the menu that it'll be chicken wings so mental note to self, don't order that one next time. They were reasonably priced too, save maybe again for the chicken bbq. :D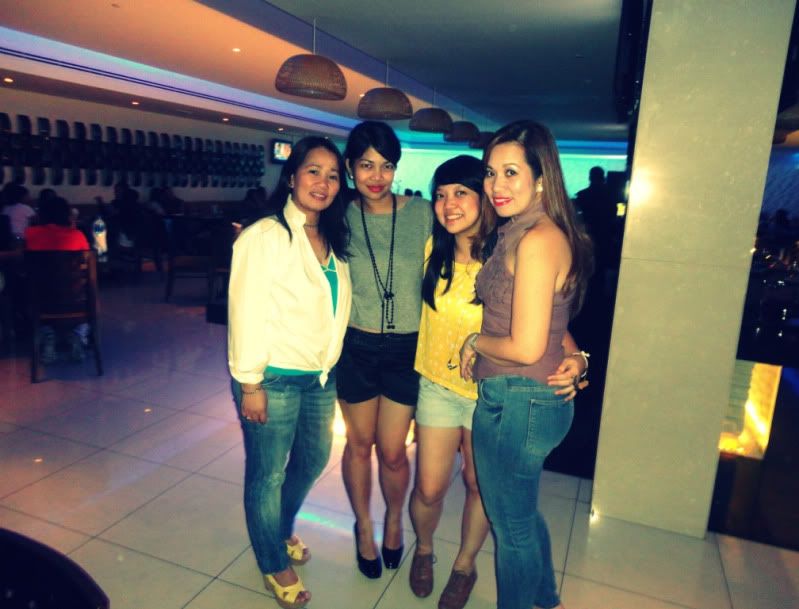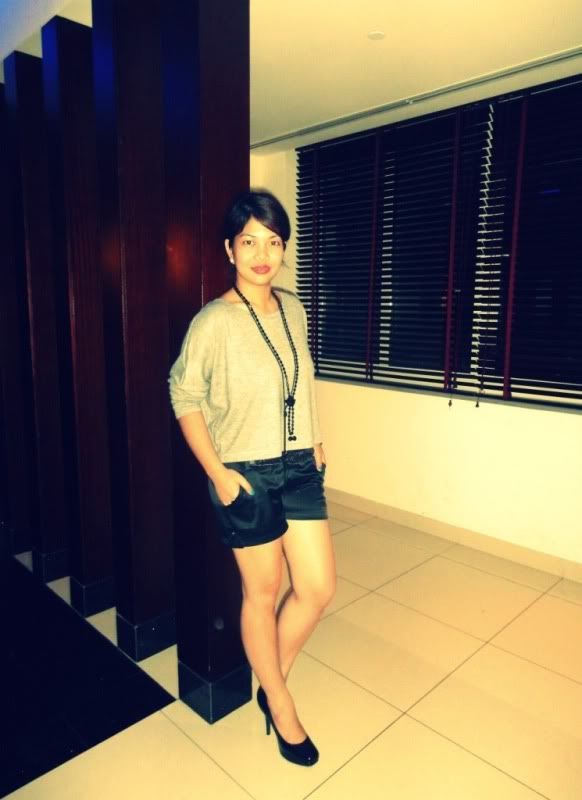 It also offers a good spot to strike a pose just like this one above. HAHA! And a place to belt your hearts out and it'll be valid like that stage back there with all the blue lights and spotlights are at where 150 people can be listening to you when it's a full-house.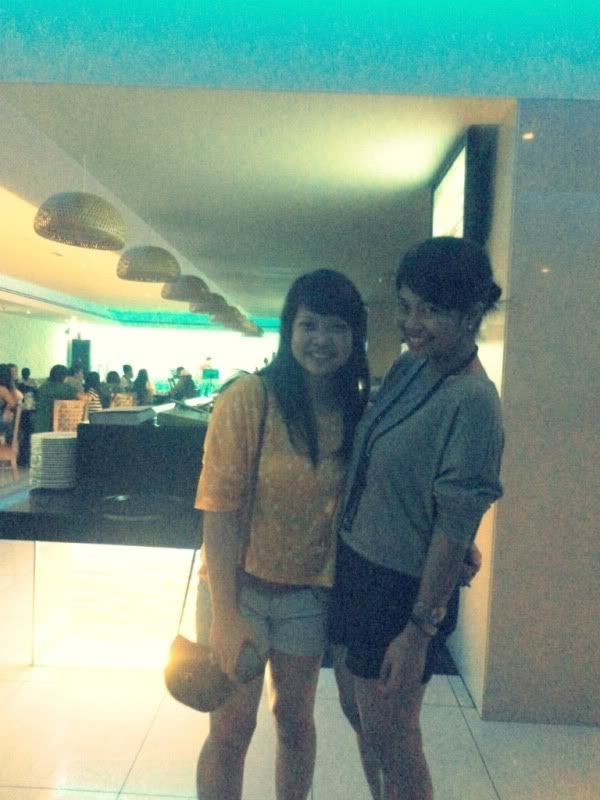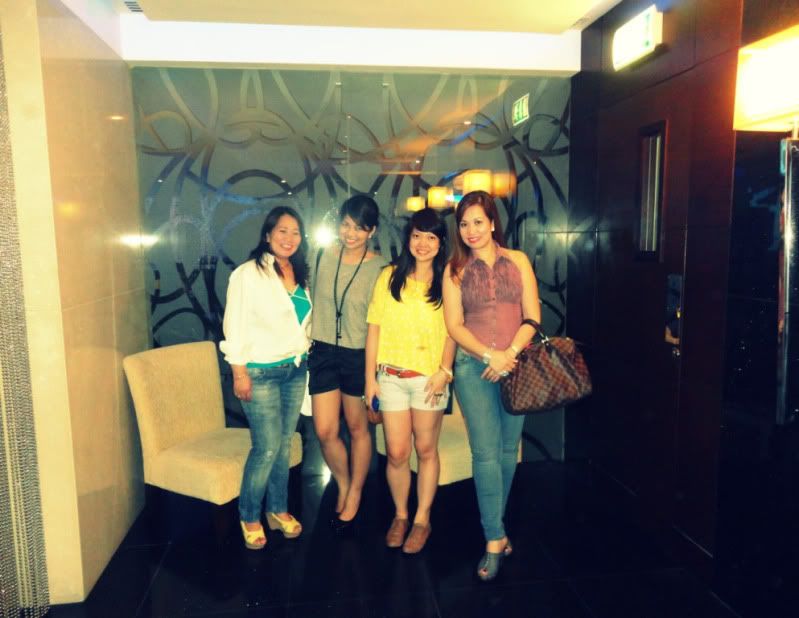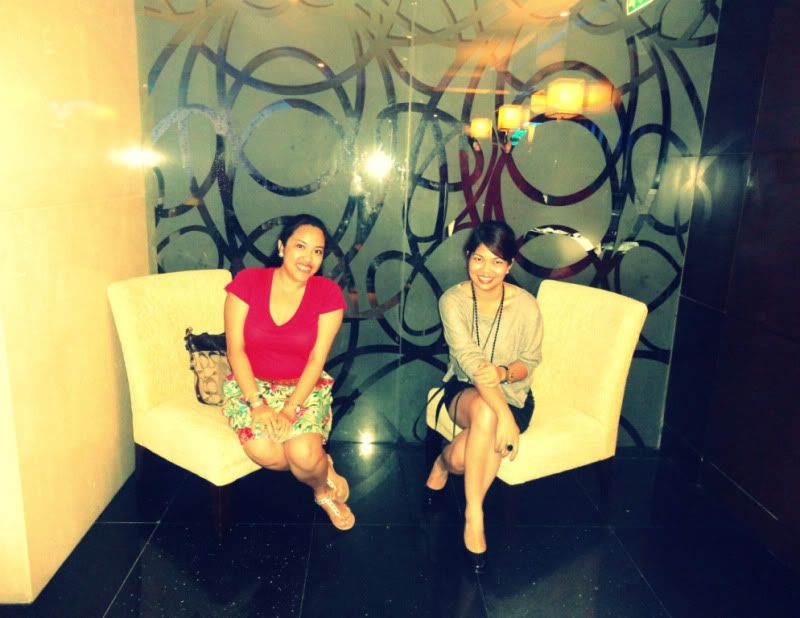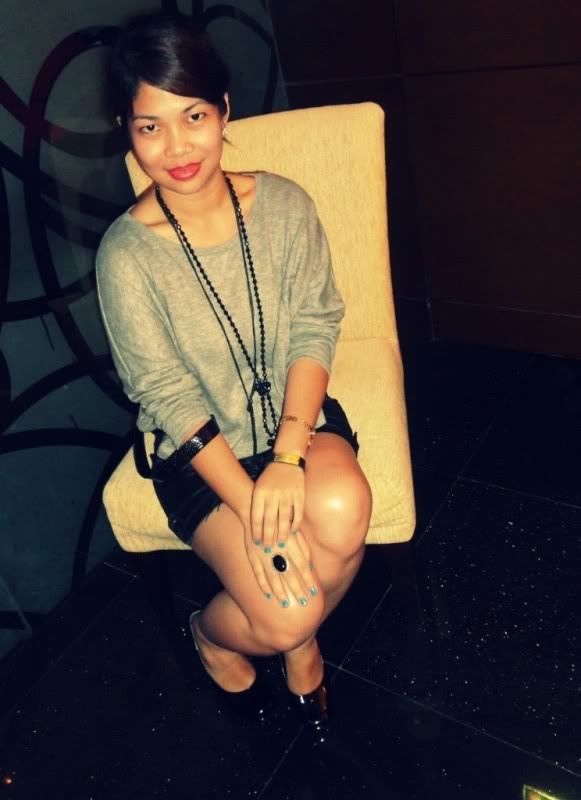 The last three shots were taken along the hallway while waiting for the lift. Next stop, drinks at Boracay Night Club which is just a floor away. Up, up, here we go, goooooo!!!
Insert embarrassing moments again. Well, not really but we had to be held at the entrance cos we didn't have stamps on. ID then, stamps now. We did inform them ushers that we will head out to Boracay after Lamesa so we thought there's no need for anything anymore since she didn't say a thing. Needless to say we had to go back down to be stamped at and then back to the 6F again. Such a hassle. I suggest you guys post them policies on your website so the customers would know what to do when they decide to come and pay a visit. And it wouldn't hurt if the staff will be more informative and considerate the same time. Anywayyy...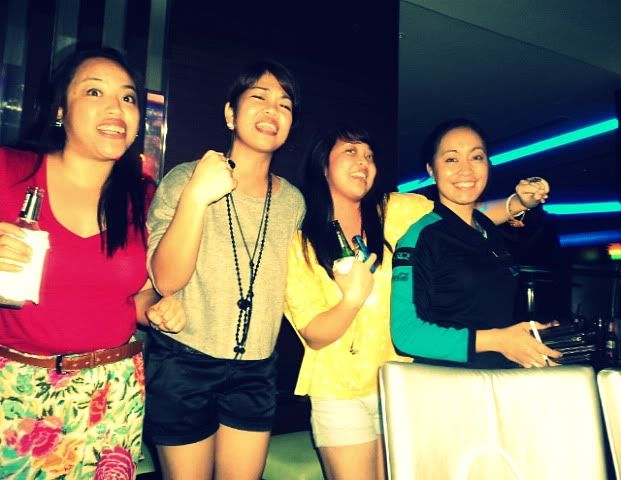 Belting out TaySwift's You Belong With Me!!!

The Boracay Night Club staff were all so nice too! From the guy who made sure we get settled in less than 10 minutes prior to our entry and the waitress who managed to even join us in singing Tayswift's song when she saw how we're totally rocking it our own down to 5 bands who were downright entertaining and performed nonstop until 3AM! HIGH FIVE KABAYANS!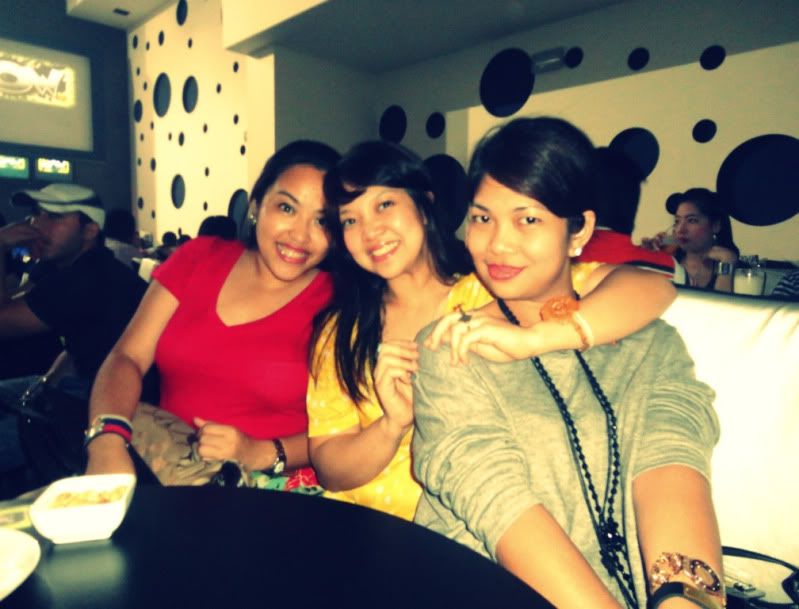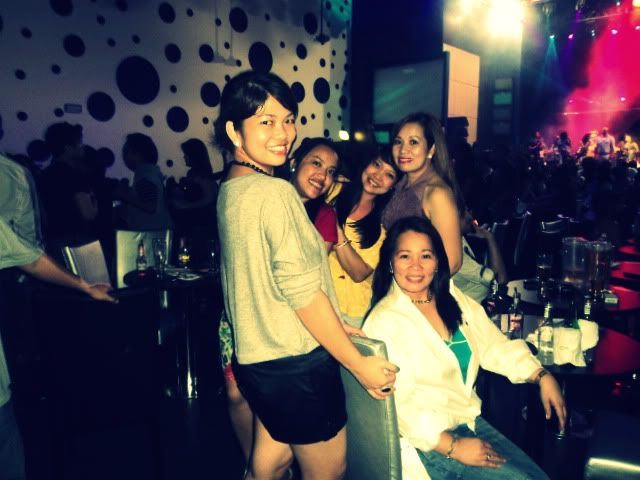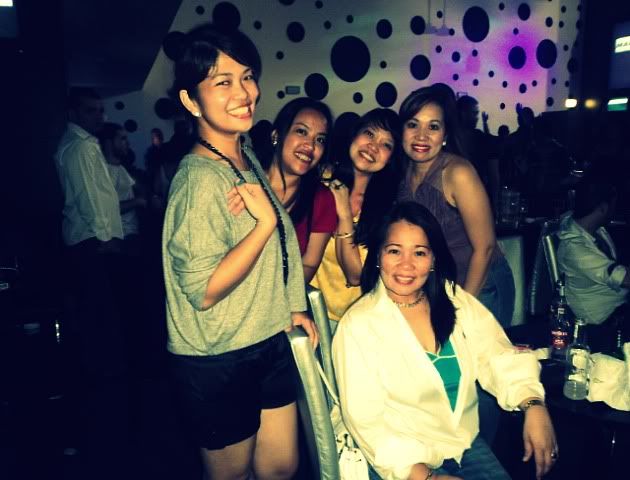 Well, isn't it obvious how much we enjoyed the night? Look at those smiles! Not gonna lie though, I still have reservations about going to superclubs and nightclubs here in Dubai. I haven't had the chance and the guts to join the crowd and hit the dancefloor. I don't know if I'll ever get there but hey! I did dance in place. That's a start. :D

It was a night I never expected. But definitely something I have hoped for and maybe at some point, dreamed of. Thank you so so so much Uncle O, Auntie B, Idoshie, Teenie and Anei for spending September 8 with me and for making sure it was a night of September to remember! Thank You Lord for Your faithfulness and for letting me feel how You're totally in control of my life and that You are really going to make things beautiful but only in Your perfect time.