Baloy Longbeach,
Olongapo City
March 2oo6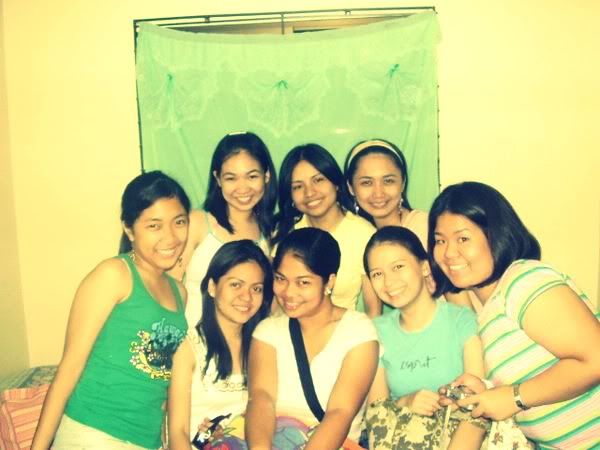 The girls at our quarters.
The March Babies: Runalen, Romvon, Ryan.
Early morning swim, as in 4AM-ish, methinks.
With Jermaine and Meanne.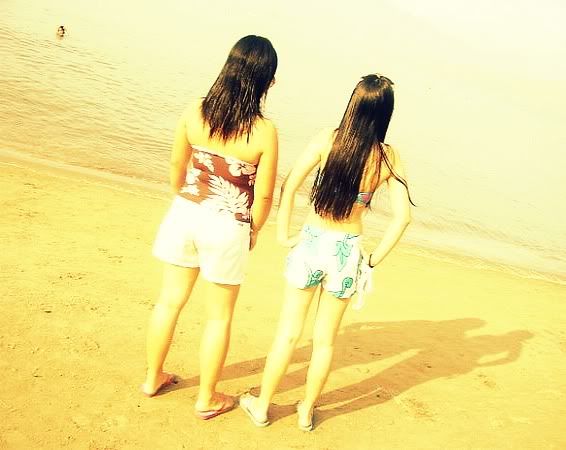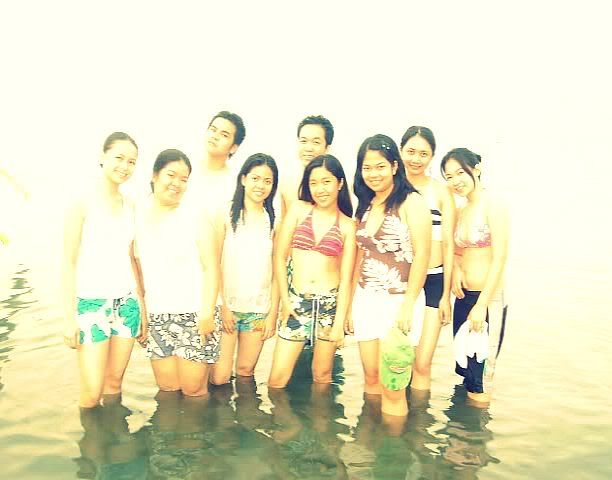 Up front: Jermaine, Rona, Joriza, Ivy, Me
At the back: Romvon, Caloi, Carisse, Coring
The amazing-est tandem ever!
I can hardly remember the details, say the name of the place we stayed in basically because it's an impromptu summer getaway right after wrapping up the semester and a sorta birthday treat for the March celebrants of the group: Rona, Romvon, Ryan! Olongapo, or Gapo, is just a 2-hour-drive by private car from Manila so we ended up renting a van for overnight use and then we bought food and drinks and other essentials to survive an overnight by the beach drama along the way!
I remember it being the first ever summer getaway of my college life. With the people I have come to love the most, TNB. We sang a Happy Birthday song to the March babies! They each had a chance to blow a candle and make a wish. Some have had too much to drink that night. Some have had to much of a laugh for a night. That's probably me. So I passed out. I just listened to them stories the morning after. And knowing TNB, for sure, all the crazy things you can thing of, and probably more!
EPIC FIRST. Then a tradition was born.